AC Mesh PRO Outdoor Access Point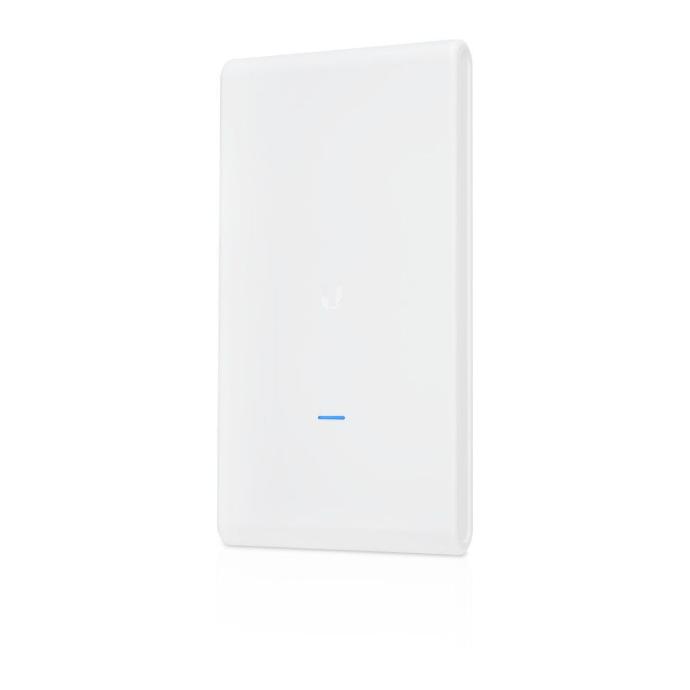 AC Mesh PRO Outdoor Access Point
Upgrade your Wi-Fi network with the Ubiquiti UniFi AC Mesh Pro. This powerful indoor/outdoor access point offers high speeds, 360° coverage, and flexible installation options. It's compact, weather-resistant, and delivers reliable performance for seamless connectivity.
Ubiquiti UniFi AC Mesh Pro: 802.11AC Indoor/Outdoor Wi-Fi Access Point with Plug & Play Mesh Technology
Key Features:
Simultaneous dual-band, 3x3 MIMO technology for speeds up to 1750 Mbps
Expand your Wi-Fi network outdoors with the UniFi AC Mesh Pro Access Point
Features a proprietary omni-directional Super Antenna for 360° coverage
Compact form factor for seamless integration into any environment
Weather-resistant enclosure for reliable outdoor deployment
Mounting flexibility on wall, pole, or optional Ubiquiti high-gain antenna
Dual Gigabit Ethernet ports for data and bridging
Multiple power options including 802.3af compatibility and included Gigabit PoE adapter
Experience powerful and reliable Wi-Fi coverage with the Ubiquiti UniFi AC Mesh Pro. This high-performance access point combines 802.11AC dual-band technology with plug and play mesh capabilities, offering speeds of up to 1750 Mbps. Whether indoors or outdoors, its MIMO-optimized Super Antenna ensures exceptional 360° coverage, reaching distances of up to 183 meters.
Designed with a compact form factor, the UniFi AC Mesh Pro seamlessly blends into any environment. Its weather-resistant enclosure guarantees durability and longevity, making it perfect for outdoor deployment. Mounting options are flexible, allowing installation on walls, poles, or utilizing Ubiquiti's high-gain antenna for enhanced performance.
Equipped with dual Gigabit Ethernet ports, the UniFi AC Mesh Pro provides versatile connectivity options. The primary port handles data and Power over Ethernet (PoE), while the secondary port enables bridging capabilities.
Powering the UniFi AC Mesh Pro is convenient and flexible. You can utilize an 802.3af compatible switch, a UniFi PoE Switch, or make use of the included Gigabit PoE adapter for efficient operation.
Upgrade your Wi-Fi network with the Ubiquiti UniFi AC Mesh Pro and enjoy seamless connectivity and extended coverage both indoors and outdoors.