Blackhawk 4G-5G Indoor Wall Mount 698-4000MHz 5-8dBi Panel Antenna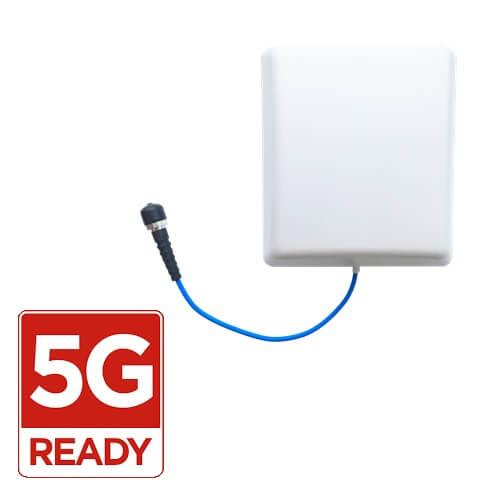 Blackhawk 4G-5G Indoor Wall Mount 698-4000MHz 5-8dBi Panel Antenna
Indoor panel antennas are a lightweight and highly cost effective means of projecting mobile coverage in a forward direction. An example may be placing the panel antenna facing down a hallway or on the rear wall of a supermarket.
Indoor panel antennas are considered "semi-directional", where they aim to provide a moderate 5 to 7 dBi gain, which makes sure coverage is transmitted in a wide arc (between 60 and 90° depending on frequency band).
The antenna supports all major 4G and 5G mobile networks globally and has a low-PIM design to broadcast multiple carriers from the one antenna.
Provides a 5 dBi gain for 698 to 960 MHz
Provides a 7 dBi gain for 1710 to 4000 MHz