GME AT4705BA 4G SPRING-MOUNT BULLBAR ANTENNA, 700 TO 2200 MHZ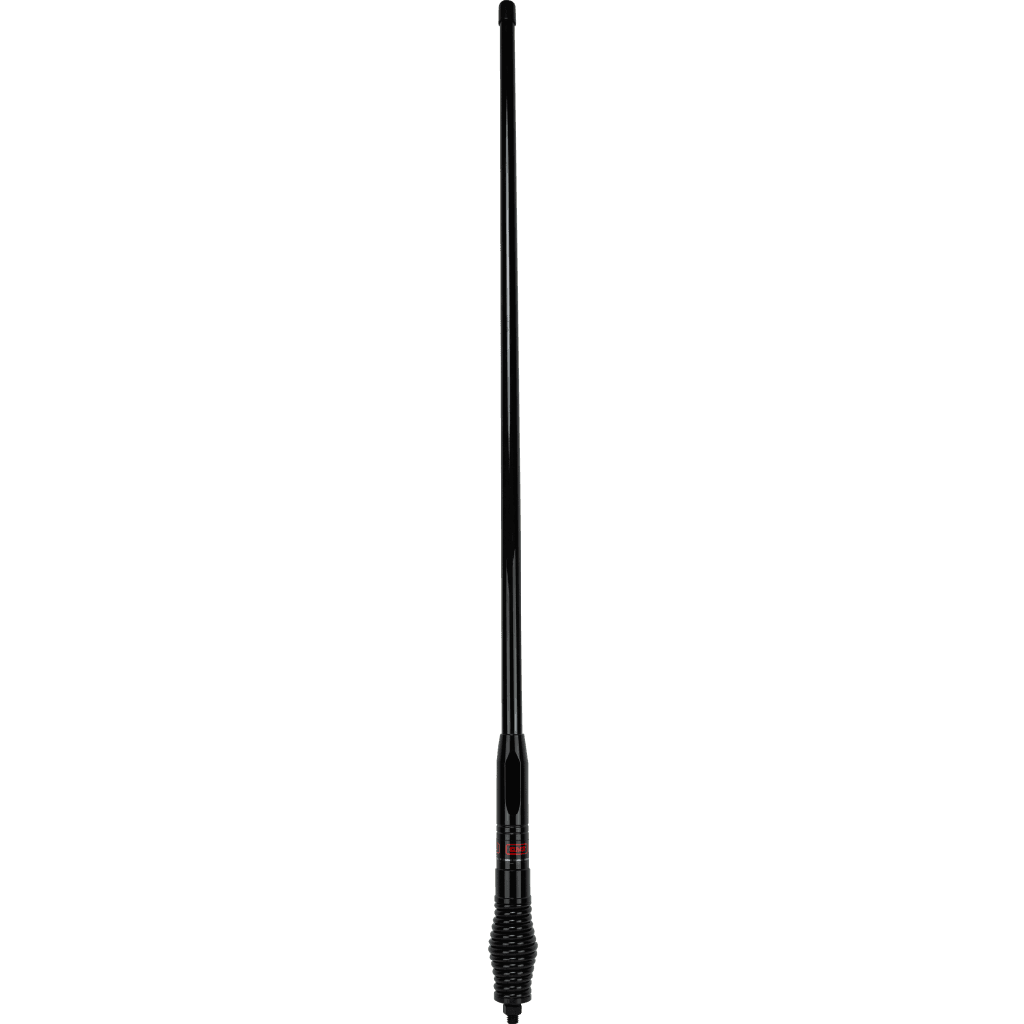 GME AT4705BA 4G SPRING-MOUNT BULLBAR ANTENNA, 700 TO 2200 MHZ
Using the time-tested, rugged, mechanical design of the AE4700 series of UHF antennas in conjunction with an innovative PCB electrical circuit, the AT4705B sets a new benchmark for multiband cellular antennas in the Australian market.
This high performance and extremely durable 4G antenna provides long range connectivity across all mobile networks, Australia and abroad. It is designed as an identical twin to the highly popular AE4700 UHF bullbar antenna.
The AT4705B delivers excellent LTE coverage across existing mobile phone networks ensuring you always remain connected, even in areas with limited or poor cellular network coverage.
The AT4705B provides consistent 7 dBi gain across its long range band, which is the ideal peak gain figure for moving vehicles and machinery. For short range high speed data applications the antenna has an upper 1695 to 2200 MHz band in support of LTE-Advanced carrier aggregation.
Features
7 dBi gain across 698 to 960 MHz
2.5 dBi gain across 1695 to 2200 MHz
Uses the proven and rugged mechanical design of GME's AE4700 Series UHF antennas
Extra heavy-duty spring, ideal for bull bar mount
Included is 4.8 m of low-loss coaxial cable with SMA/M connector
Antenna Length: 120 cm