Cel-fi GO Mobile Phone Signal Repeater (Marine)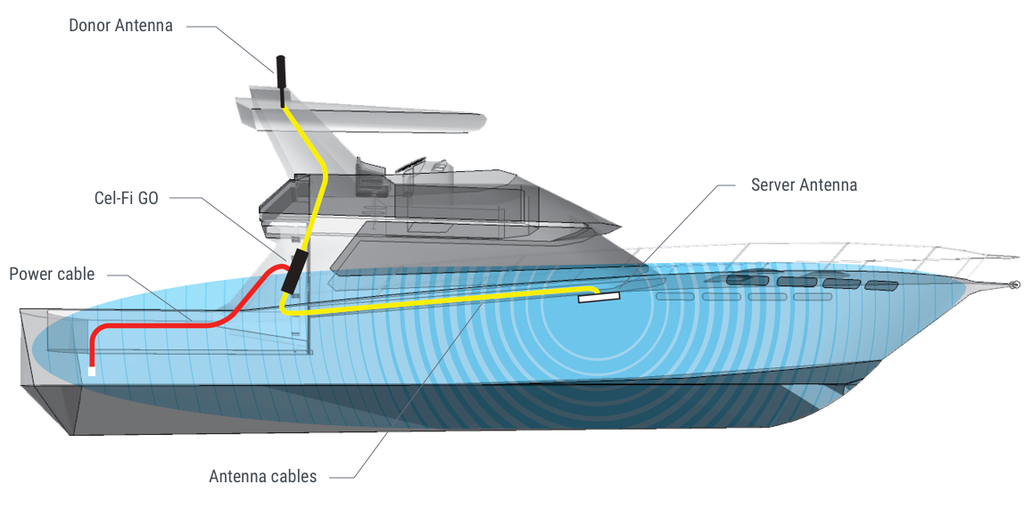 Cel-fi GO Mobile Phone Signal Repeater (Marine)
Cel-fi GO Repeater. The only signal repeater approved for use on Australian networks can boost cellular signals up to 100 dB. Supplied with adhesive internal antenna and 12v power supply.
Cellular coverage for marine applications
Being on the water doesn't mean you have to be without reliable cellular coverage. Sharing updates with friends and family on shore, having your machine equipment run smoothly, and in case of emergency situations are just some of the reasons why a marine vessel needs reliable coverage. Cel-Fi products use the most advanced technology to bring up to 1000x better cellular coverage than other repeaters to fishing boats, luxury boats, ferrying vessels and even tug boats.
Includes:
Cel-Fi GO Mobile
12v Cigarette Lighter DC Power Supply
Adhesive Indoor Antenna with 3m cable