Huawei B818 Cube 4G CAT19 Wi-Fi Modem Router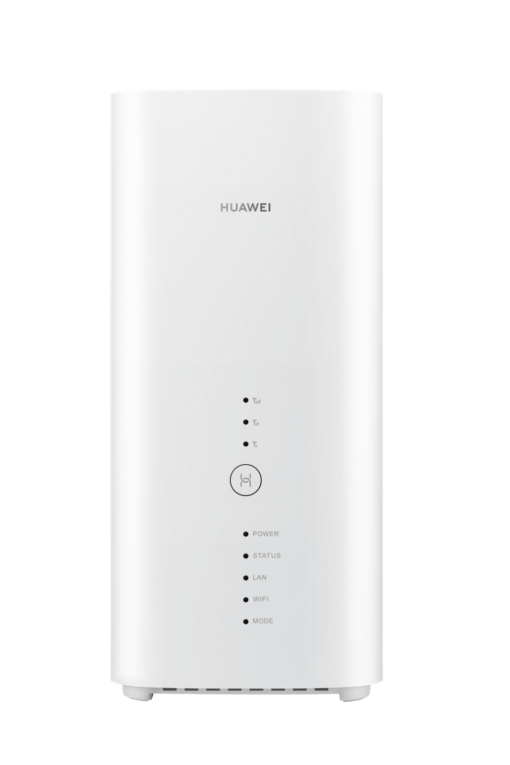 Huawei B818 Cube 4G CAT19 Wi-Fi Modem Router
This 4G Wireless Broadband Router is a versatile device that is compatible with all networks, providing fast and reliable internet access. It comes equipped with Wi-Fi and external antenna ports, making it ideal for a range of applications and settings.
Experience lightning-fast internet speeds with the HUAWEI LTE CPE B818-263, a wireless gateway designed for household or small office environments. With 3GPP Release 13, UE downlink category 19 and uplink category 13 support, the B818-263 allows multiple users to access the internet with ease.
Advanced wireless technologies including 4×4 MIMO, 256QAM modulation, and Quad-carrier aggregation enable the B818-263 to achieve impressive data rates. This modem router can automatically select and seamlessly switch to the band with stronger signals, ensuring stable connectivity at all times.
With support for both 5 GHz and 2.4 GHz bands, the B818-263 delivers super-fast Wi-Fi speeds of up to 1167 Mb/s, providing a stable wireless connection in more rooms. Two gigabit RJ45 Ethernet ports support LAN connectivity to larger commercial networks, ensuring fast and reliable connectivity for all users.

| Features | Benefits |
| --- | --- |
| Advanced wireless technologies: 4×4 MIMO, 256QAM modulation, and Quad-carrier aggregation | Faster and more reliable data transfer rates |
| Automatic band selection | Seamless and uninterrupted internet access with stronger signals |
| Dual-band support (5 GHz and 2.4 GHz) | High-speed Wi-Fi connectivity with speeds up to 1167 Mb/s |
| Stable wireless connection in more rooms | Enhanced coverage and range for multiple devices |
| Two gigabit RJ45 Ethernet ports | LAN connectivity to larger commercial networks for business use |