Mimosa - A5c Connectorised Point-to-Multipoint Access Point 4.9–6.4 GHz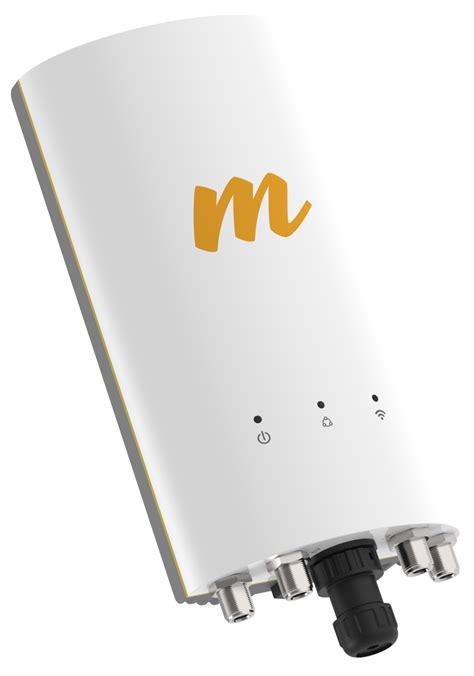 Mimosa - A5c Connectorised Point-to-Multipoint Access Point 4.9–6.4 GHz
Mimosa A5c: Unleash the Power of Connectorized Fixed Wireless Networks. The A5c is a high-performance access point designed to transform your network connectivity. With its advanced 4x4 MIMO technology and wide frequency range of 4.9-6.4 GHz, this connectorized AP provides exceptional throughput and coverage.
Unleash the Power of Unlicensed Fixed Wireless Networks with the Mimosa A5c


With the Mimosa A5c, experience the power of the fastest client speeds and exceptional access point capacity. Designed for unlicensed fixed wireless networks, this connectorized access point takes your network scalability to new heights.

Versatile Applications
The A5c is perfect for various applications, including long-range pole and tower multipoint setups, access point collocation with GPS sync, and municipal and rural licensed public safety multipoint deployments at 4.9 GHz.
Maximize Spectrum Efficiency
With integrated, high-precision GPS Sync technology, adding new A5c sectors to existing Mimosa A5 and B5 sites becomes effortless. This allows for channel reuse, conserving valuable unlicensed spectrum resources, especially in "back-to-back" installations on the same tower or pole.
Unleash Ultra-High Client Capacity
Thanks to advanced TDMA techniques, the A5c optimizes network scale, spectrum efficiency, and access point utilization, accommodating a large number of clients. The dynamic allocation of upstream timeslots upon client request ensures efficient performance.
Seamless Network Scalability
Every deployed A5c device is synchronized across the network, simplifying channel reuse and optimizing spectrum utilization. The Mimosa Cloud integration makes deployment a breeze, providing centralized management and performance optimization across all your devices.
Fiber-Like Speeds, Fraction of the Cost
Delivering client speeds of over 500 Mbps and access point capacity up to 1.0 Gbps (IP), the A5c provides the speeds that consumers and businesses demand, all at a fraction of the cost of fiber-to-the-premises solutions.
Easy Subscriber Expansion
Say goodbye to complex installations and pre-provisioning. The A5c simplifies the subscriber onboarding process, allowing you to add new subscribers quickly and effortlessly.
Upgrade your network with the Mimosa A5c and experience unparalleled scalability, spectrum efficiency, and high-speed connectivity that meets the demands of today's wireless networks.