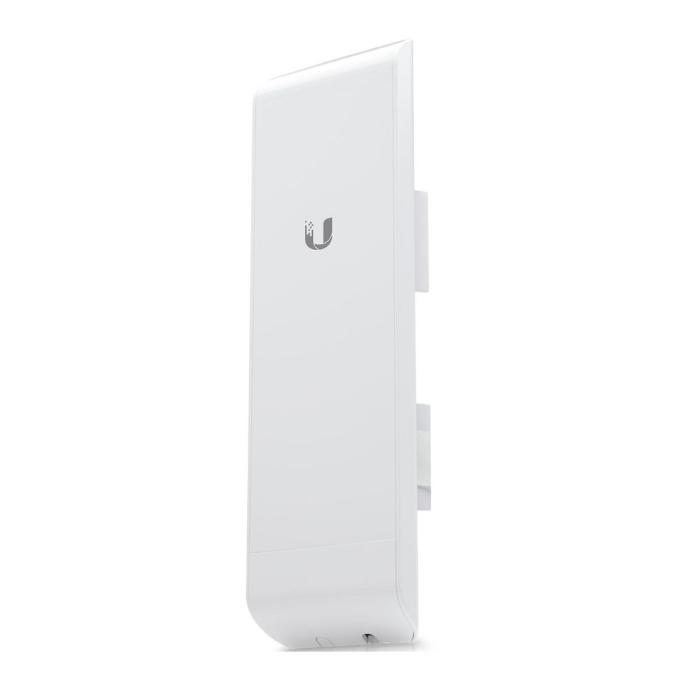 NanoStation M2 2.4GHz
Ubiquiti's NanoStation: Revolutionizing broadband CPE with sleek design, high performance, and affordability for versatile deployment.
Leading-Edge Industrial Design: Ubiquiti Networks revolutionizes broadband Customer Premises Equipment (CPE) with the NanoStation® series. The NanoStationM and NanoStationlocoM feature sleek form factors and integrated airMAX® technology, offering low cost, high performance, and compact design for versatile and economical deployment.
Efficient and Compact: The NanoStation AC and NanoStation AC loco combine radio and antenna for maximum gain in a small footprint. These CPEs deliver superior performance at a low cost and are highly adaptable for various deployment scenarios.
Dual Connectivity: The NanoStation M includes a secondary Ethernet port with software-enabled PoE, allowing easy integration of external devices like PoE security cameras for seamless IP video integration.
Ubiquiti NanoStation NSM2 (2.4GHz) - Wireless Bridge & WiFi AP
Key Features:
Connect remote locations and share internet between buildings
Output power: 600mW, Operation: 2x2 MIMO, Speed: 150Mbps
Integrated AirOS web software for easy control
Includes PoE injector and 240V AC adaptor
Enables high-speed point-to-point networking
Usage:
Perfect for bridging networks or extending broadband coverage
Simple installation: connect units to Ethernet cables
Supports linking up to six remote buildings with NanoBridge AP-WDS
WiFi Access Point (802.11b/g/n):
Set to AP mode for long-range, high-performance WiFi
Wide directional broadcast angle, ideal for outdoor areas
Follow Quick Start Installation Manual for setup instructions
Ready to Install:
All-in-one, weatherproof design for permanent installation
Signal strength indicators facilitate quick alignment
Recommended roof mounting with integrated pole bracket
Powered via Power over Ethernet (PoE) for convenient deployment
Important Note:
For outdoor installations, surge protection is essential
Ubiquiti recommends using two Ethernet Surge Protectors (ETH-SP)
ETH-SP absorbs and safely discharges power surges for protection