Nextivity CEL-FI ROAM R41 Trucker Edge Pack PRE-ORDER NOW!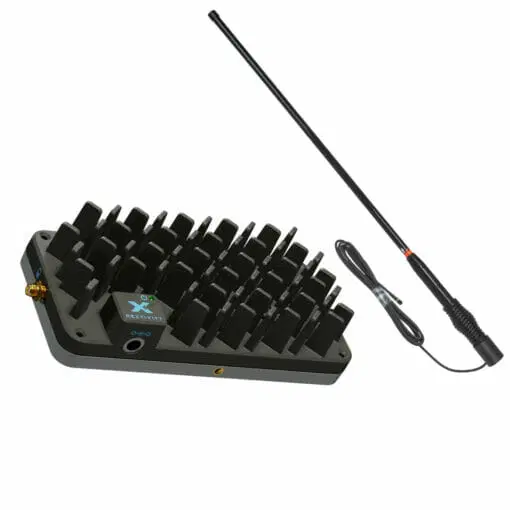 Nextivity CEL-FI ROAM R41 Trucker Edge Pack PRE-ORDER NOW!
PRE-ORDER NOW!
Introducing CEL-FI ROAM R41, your passport to uninterrupted connectivity wherever you roam. This plug-and-play cellular coverage solution is perfect for nomadic applications, providing seamless voice and data transmission on the go. Whether you're embarking on a road trip, enjoying boating adventures, or managing a fleet, ROAM R41 ensures reliable coverage in minutes. Upgrade from GO G31 mobile systems and experience a boost in coverage with CEL-FI ROAM R41. Stock due August 2023.
Features:
Boosts mobile signal in cars, vans, 4WDs, trucks, motorhomes, caravans, and boats.
Support for 3G and 4G (Carrier Approval Still Pending).
Suitable replacement for GO G31 Mobile.
Supports 700L/850/900/1800/2100/2600 + Band 20 & 26.
4th generation Nextivity IntelliBoost chip ensures channelized coverage for specific mobile network operator signals.
Plug-and-play operation for easy installation.
On Back Order.
Description: CEL-FI ROAM R41 is the perfect solution for boosting mobile signals in vehicles such as cars, trucks, RVs, and boats. It offers support for both 3G and 4G networks, pending carrier approval. Designed as a suitable replacement for GO G31 Mobile, it supports multiple bands and frequencies, ensuring comprehensive coverage.
With its 4th generation Nextivity IntelliBoost chip, ROAM R41 delivers exceptional signal gain, enabling reliable calls, texts, music streaming, and navigation while on the move. Its compact and low-profile design allows for discreet installation under seats, while its rugged frame ensures durability, providing enhanced productivity and safety for both users and devices.
Setting up ROAM R41 is quick and effortless, thanks to its plug-and-play operation. Within minutes, you can improve connectivity and address poor coverage issues in your vehicle. Don't let weak signals hinder your mobile experience—upgrade to CEL-FI ROAM R41 and stay connected wherever your journey takes you.
Please note that the product is currently on Back Order.
For more information please contact us here...