Poynting OMNI-293 Omni-Directional, Wideband LTE/5G Antenna, 9dBi, N/f Port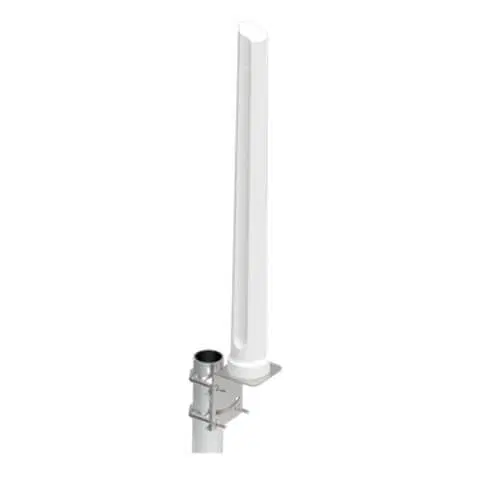 Poynting OMNI-293 Omni-Directional, Wideband LTE/5G Antenna, 9dBi, N/f Port
The Poynting OMNI-293 is a high-performance omni-directional LTE/5G antenna with a 9dBi gain. Its innovative design and unique feed network provide superior pattern control across a wide frequency range from 617 to 3800 MHz, making it ideal for both urban and rural applications. The antenna's wideband operation ensures future compatibility with evolving LTE and 5G technologies. With a dust and water-resistant IP65-rated enclosure, the OMNI-293 is built to withstand various environmental conditions while delivering reliable and consistent signal performance.
| Features | Benefits |
| --- | --- |
| High Gain Omni-Directional Antenna (9dBi) | - Enhanced signal reception for improved connectivity |
| Wideband Operation (617 to 3800 MHz) | - Future-proof design supporting current and upcoming LTE/5G technologies |
| Purpose-Built for Urban and Rural Applications | - Reliable performance in diverse environments |
| Superior Pattern Control | - Minimized interference and maximized signal quality |
| Rugged and Weather-Resistant (IP65 Rating) | - Long-lasting and reliable operation in harsh conditions |
| Easy Installation | - Simplified setup process |
With its high gain and pattern control, the OMNI-293 ensures superior signal reception, resulting in improved connectivity for high-speed data, streaming, and voice calls. The wideband operation makes it versatile and compatible with both current and future LTE/5G technologies, ensuring that your setup remains up-to-date without the need for frequent replacements.
Designed to cater to various applications, this antenna performs exceptionally well in urban and rural settings, delivering reliable connectivity across diverse environments. Its unique feed network minimizes interference, providing a stable and consistent connection.
The ruggedized construction and IP65 rating protect the antenna from dust, water splashes, and extreme weather conditions, ensuring durability and longevity. Additionally, its omni-directional nature simplifies the installation process, saving time and effort during setup.
Overall, the Poynting OMNI-293 Omni-Directional, Wideband LTE/5G Antenna offers a powerful and reliable wireless communication solution for a wide range of users, from individuals seeking better connectivity in remote areas to businesses and industries requiring consistent signal reception for critical applications.