Ruijie Reyee RG-EW1800GX PRO 1800M WiFi 6 Dual-Band Gigabit Mesh Router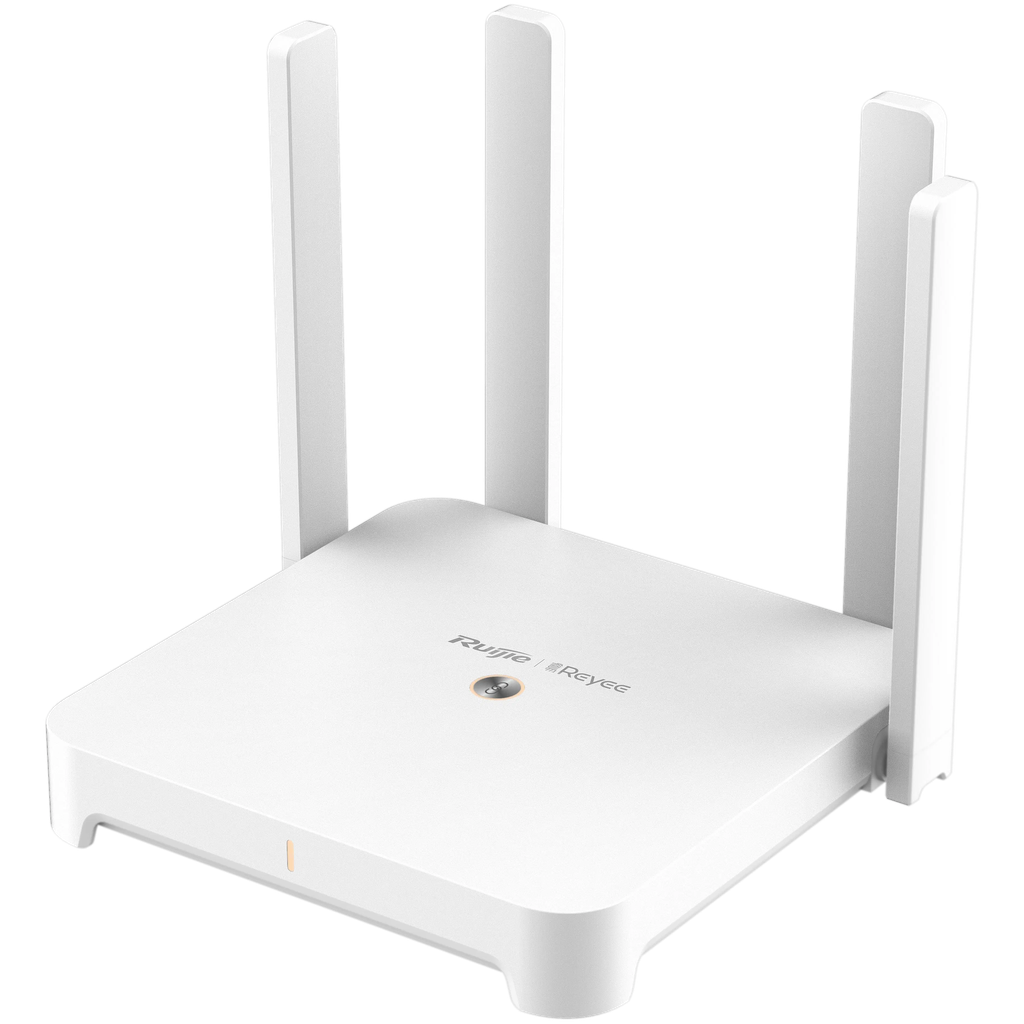 Ruijie Reyee RG-EW1800GX PRO 1800M WiFi 6 Dual-Band Gigabit Mesh Router
The Reyee RG-EW1800GX-PRO is a high performance, WiFi 6, 1.8Gbps Mesh Router, for high capacity multi-user commercial environments.
The Reyee RG-EW1800GX-PRO is a high performance WiFi-6 mesh router, suitable for the home and small office environments. As an 802.11ax WiFi-6 mesh access point, multiple EW1800GX-PRO units can be placed around the house or office to provide seamless connectivity.
Offering 600 Mb/s over 2.4 GHz and 1200 Mb/s over 5 GHz, the Ruijie RG-EW1800GX-PRO packs an impressive 1.8 Gb/s of throughput in one compact and affordable unit. 4T4R MU-MIMO allows high speed transmission to multiple devices simultaneously, allowing bandwidth to be shared without competition.
The unit incorporates Reyee Mesh technology, which allows WiFi access points such as the RG-EW1800GX-PRO to be set up in mesh mode with a single click. All access points connected by Reyee MESH intelligently transition users between access points for seamless roaming. Each WiFi AP self-identifies whether it is wired or wirelessly backhauled and coordinates with other Reyee MESH devices. Bandsteering technology will automatically switch users from 2.4 to 5 GHz based on distance and data performance, making sure no matter your location in the building connectivity is as fast as possible.
FEATURES
WiFi 6 (802.11ax) supports speeds up to 1.8Gbps
Dual band dual stream (2×2:2)
Supports MU-MIMO dual-stream technology
Up to 192 simultaneous users (per AP)
High Gain Omni-directional antennas for wider coverage
5 X Gigabit ethernet ports
Supports Reyee MESH Network
Remote Management. Set up and manage your Wi-Fi network via the Ruijie Cloud APP
3 year warranty