Tiandy Lite Series 2MP 25 x Starlight Mini 4" PTZ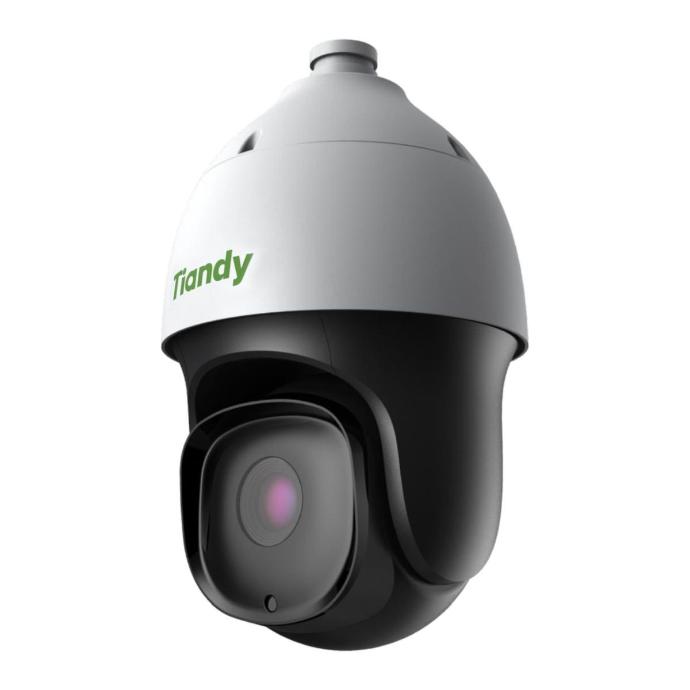 Tiandy Lite Series 2MP 25 x Starlight Mini 4" PTZ
Introducing the Tiandy TC-H324S Spec-25X-I-E-V 2MP PTZ Camera. Experience exceptional image quality with up to 1920×1080 resolution, powerful 25× optical zoom, and advanced night vision capabilities. Upgrade your surveillance system today and capture every detail with precision.
Introducing the Tiandy TC-H324S Spec-25X-I-E-V 2MP 25× Starlight IR PTZ Camera! This high-performance camera is designed to elevate your surveillance experience with its exceptional features and advanced capabilities.
Capture Every Detail: With a resolution of up to 1920×1080@30fps, this camera ensures crystal-clear images and videos, allowing you to see every detail with utmost clarity. Even in low-light conditions, the camera excels, thanks to its impressive minimum illumination of Color: [email protected].
Powerful Zoom: Zoom in on subjects effortlessly with the 25× optical zoom and 16× digital zoom, providing you with enhanced flexibility and precision in capturing distant objects. No detail will go unnoticed, no matter how far away it may seem.
Superior Night Vision: Equipped with Smart IR and an impressive IR range of 150m, this camera delivers exceptional night vision capabilities. It ensures that you can monitor your premises with clear visibility, even in complete darkness.
Efficient Video Compression: The TC-H324S supports S+265/H.265/H.264/M-JPEG video compression, allowing for efficient storage and transmission of high-quality video footage. It optimizes bandwidth usage while maintaining excellent image quality.
Intelligent Monitoring and Face Capture: Experience intelligent monitoring and advanced face capture capabilities, enhancing your surveillance efforts. The camera is equipped with intelligent features that enable you to monitor specific areas effectively and capture faces with precision.
Reliable in Harsh Environments: Built with a heater and boasting a P66 rating, this camera is designed to withstand challenging weather conditions. It ensures reliable performance, even in extreme temperatures or outdoor environments.
Seamless Integration: Enjoy the convenience of plugin-free operation, making installation and setup hassle-free. The camera seamlessly integrates into your existing surveillance system, providing you with immediate access to its powerful features.
Upgrade your surveillance capabilities with the Tiandy TC-H324S Spec-25X-I-E-V 2MP 25× Starlight IR PTZ Camera. It's the perfect solution for ensuring robust security and monitoring in various environments.
Take advantage of our limited-time sale and elevate your surveillance system today!