Ubiquiti Unifi Mesh Access Point UAP-AC-M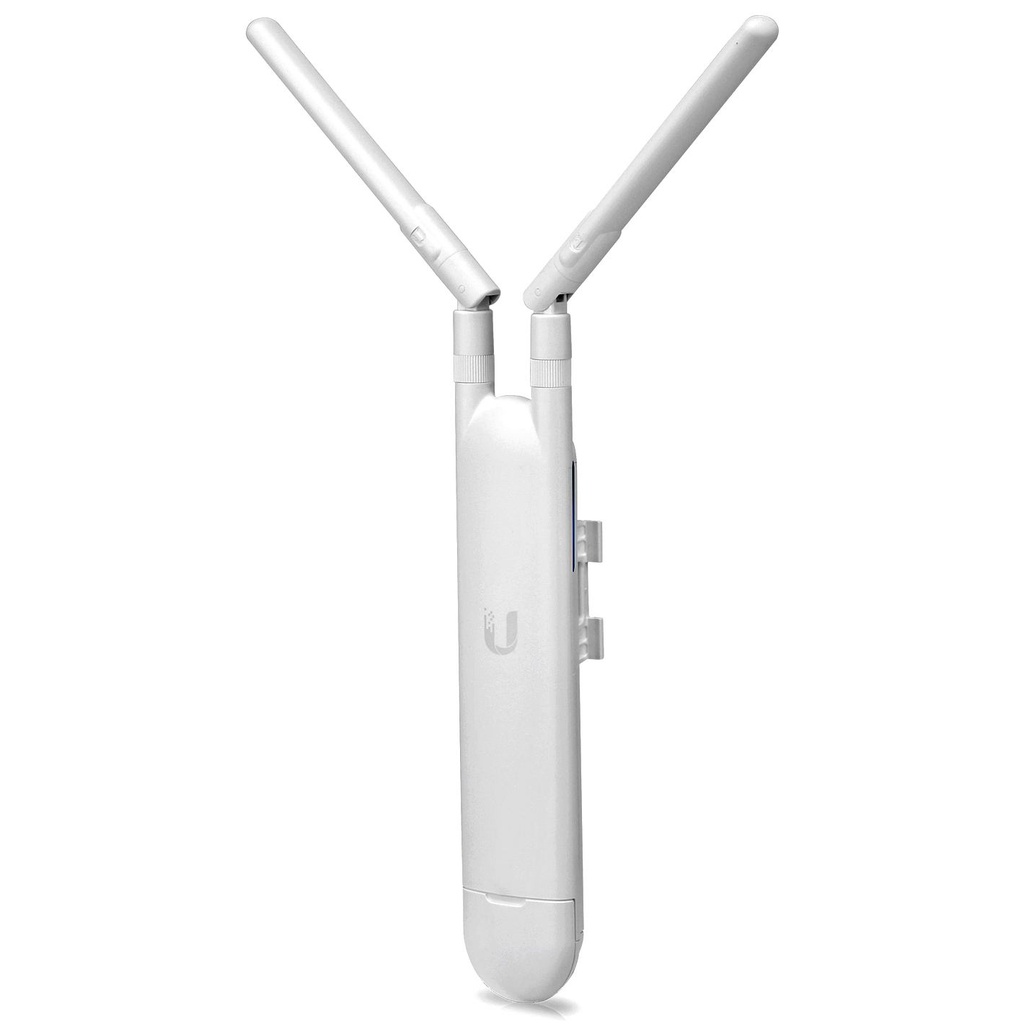 Ubiquiti Unifi Mesh Access Point UAP-AC-M
Pole-mountable, 802.11AC Indoor/Outdoor Wi-Fi Access Point with Plug & Play Mesh Technology
The UniFi AC Mesh AP's have a refined industrial design and can be easily installed using the included mounting hardware. Easily accessible through any standard web browser, the UniFi Controller software is a powerful software engine ideal for high-density client deployments requiring low latency and high uptime performance.
Compact Form Factor
The UAP-AC-M discreetly integrates into any environment. The UniFi AC Mesh base is just slightly larger than a standard pen, making it easy to deploy anywhere.
Dimensions: 354 x 46 x 34 mm (H x W x D)
Weather-Resistant Enclosure
The UAP-AC-M can be used indoors or outdoors.
Versatile Mounting
The UAP-AC-M can be mounted on a wall, pole, or fast-mount of an optional Ubiquiti® high-gain antenna2. (All accessories are included.)
Multiple Power Options
The UAP-AC-M is compatible with 802.3af PoE Alternative A and 24V passive PoE. You can power it with the included Gigabit PoE adapter1 or an 802.3af Alternative. A compatible switch, such as the UniFi PoE Switch or EdgePoint™ EP-R6. Antenna Options Use the included omni antennas, or use the included fast-mount adapter to install the AP on an optional connectorized antenna2 for expanded range coverage and customized pattern shaping.