Ubiquiti UniFi Wi-Fi 6 U6Pro AP 4×4 Mimo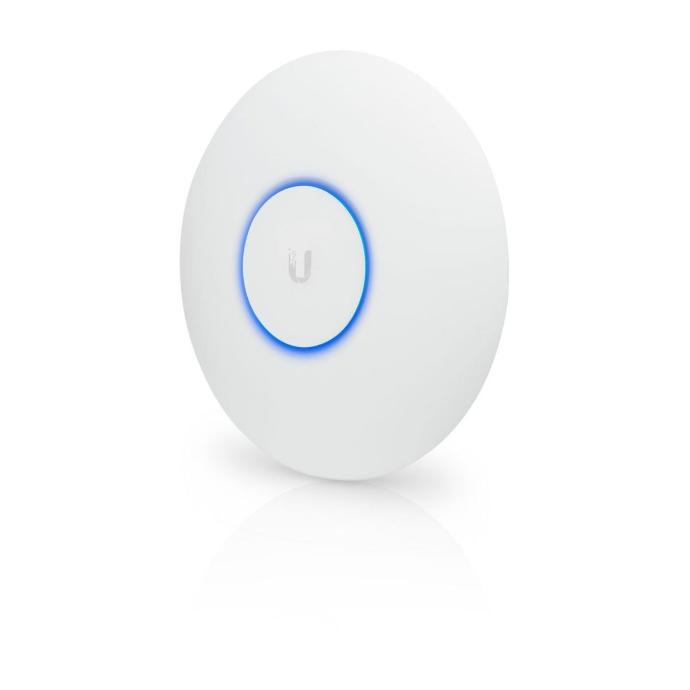 Ubiquiti UniFi Wi-Fi 6 U6Pro AP 4×4 Mimo
Experience high-performance WiFi with the Access Point WiFi 6 Pro (U6 Pro). This dual-band indoor access point supports over 300 clients simultaneously with a 5.3 Gbps aggregate throughput rate. It features advanced capabilities like guest traffic isolation and full 4x4 MIMO for fast and secure wireless connectivity. Easy to set up and manage. PoE injector sold separately.
Experience the power of next-generation WiFi with the Access Point WiFi 6 Pro (U6 Pro). This indoor, dual-band WiFi 6 access point is designed for optimal performance in both home and office environments. With its impressive 5.3 Gbps aggregate throughput rate, it can support over 300 clients concurrently, ensuring a seamless wireless experience across your entire network.
The U6 Pro features a 4x4 MIMO configuration for its 5 GHz band, delivering a blazing-fast throughput rate of 4.8 Gbps. Additionally, its 2.4 GHz band operates with a 2x2 MIMO setup, providing a throughput rate of 573.5 Mbps. This dual-band capability allows for efficient distribution of network traffic and ensures high-speed connectivity for all connected devices.
Equipped with full 4x4 MIMO and 160 MHz channels, the U6 Pro enables high-capacity wireless uplinks and facilitates faster data transfer. Setting it up is a breeze, and it can be easily managed using the UniFi Network application. It also offers guest traffic isolation to enhance network security and reduce congestion.
Featuring Gigabit Ethernet connectivity and support for 802.3af PoE, the U6 Pro is both versatile and convenient. Please note that the PoE injector is sold separately.
Upgrade to the Access Point WiFi 6 Pro (U6 Pro) and unlock the full potential of WiFi 6 technology for your home or office network.