BLACKHAWK TRUCKER EDGE ANTENNA 6/8DBI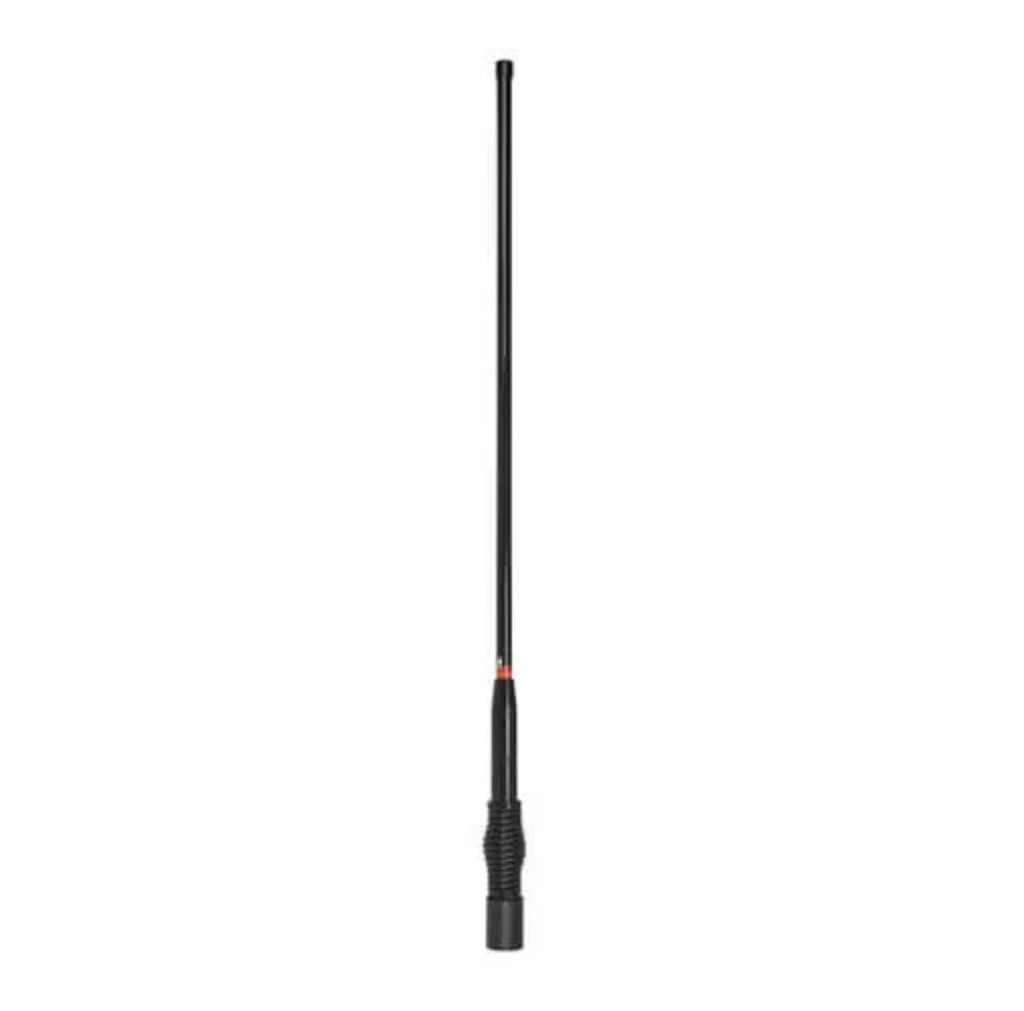 BLACKHAWK TRUCKER EDGE ANTENNA 6/8DBI
The antenna has been optimised for the cellular Low Band (700 to 960 MHz) which is used by all network operators as the primary band for voice & data services. With the coming 3G switch-off, Trucker Edge is built ready for 5G (NR850).
The Powertec Trucker Edge Antenna is designed to provide optimal gain across 3G and 4G bands used when travelling throughout Australia & abroad. This powerful bullbar antenna provides the optimum 6 dBi gain, providing best performance in both flat remote areas and when travelling amongst hills and tall trees.
As a bullbar mounted antenna the Trucker Edge sports an extra-heavy-duty stainless-steel bell-spring for rough corrugations and a strong tapered fibreglass radome that provides consistent radiative performance in all directions. The antenna has a 4.5 metre PTL-240 Ultra-Flex cable which is an industry-standard for high vibration mining machinery and industrial plant and provides the lowest per-metre loss of all similar sized coaxial cables.

This antenna has been as the ideal companion for Cel-Fi GO. The antenna is supplied pre-terminated and pre-tuned, simply unpack and go.
Optimum 6 dBi gain for flat and hilly areas
Extra heavy-duty stainless steel spring
High vibration PTL-240 Ultra-Flex cabling
4.5 metres of cable with an industry-standard SMA Male connector.
Available in white or black