Tiandy Pro Series 8MP Starlight Motorised Turret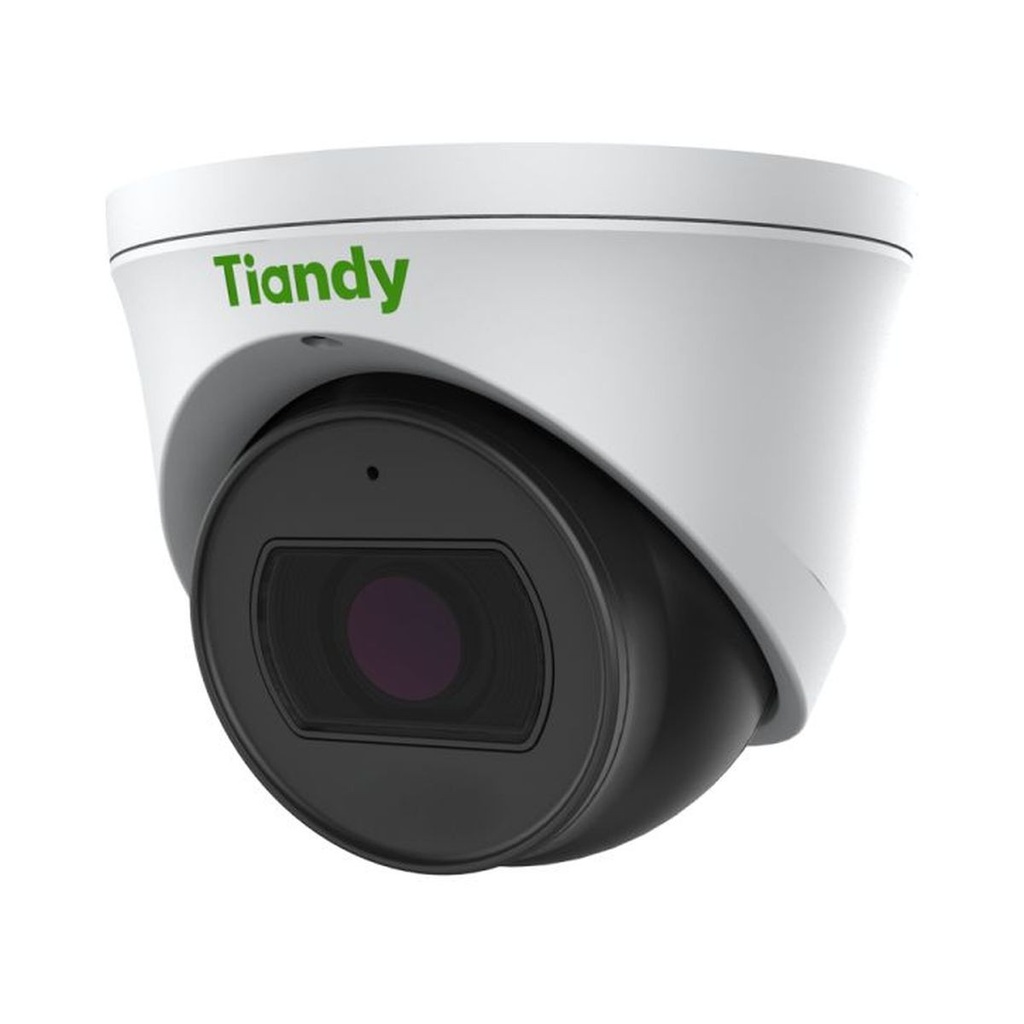 Tiandy Pro Series 8MP Starlight Motorised Turret
Tiandy 8MP Starlight Motorised IR Turret Camera, Up to 3840x2160@20fps, WDR 120Db, BLR, Dual ICR. 0.002lux, 2.8-12mm Motorised Lens, 30m IR, Smart VCA Functions, IP66.
The Tiandy 8MP Starlight Motorised IR Turret Camera is a high-resolution surveillance camera designed for various security applications. Here are the key features and specifications of the camera:
Resolution: The camera has an 8-megapixel (3840x2160) resolution, which allows for detailed surveillance footage.

Frame Rate: It supports a frame rate of up to 20 frames per second (fps) at its maximum resolution.

Starlight Technology: The camera utilizes starlight technology, which enhances its low-light performance. With a sensitivity of 0.002 lux, it can capture clear images even in challenging lighting conditions.

WDR (Wide Dynamic Range): The camera features WDR 120Db, which helps balance the contrast between bright and dark areas of the scene, allowing for better visibility in scenes with extreme lighting conditions.

BLR (Back Light Compensation): The BLR function helps optimize image quality in situations where the subject is backlit, ensuring that both the foreground and background are properly exposed.

Dual ICR: The camera employs a dual ICR (Infrared Cut Filter Removable) mechanism, which automatically switches between day and night modes, providing accurate color reproduction during the day and enhanced sensitivity in low-light conditions.

Motorized Lens: It is equipped with a 2.8-12mm motorized lens. This allows remote adjustment of the camera's focal length and viewing angle, providing flexibility in capturing the desired scene.

IR (Infrared): The camera has a built-in infrared illuminator with a range of 30 meters. This enables the camera to capture clear images even in complete darkness.

Smart VCA (Video Content Analysis) Functions: The camera supports advanced video analytics functions, such as motion detection, intrusion detection, and line crossing detection. These features help in intelligent event detection and alarm triggering.

IP66-rated: The camera is IP66-rated, making it suitable for outdoor installations. It is designed to withstand various weather conditions and offers protection against dust and water.
Overall, the Tiandy 8MP Starlight Motorised IR Turret Camera combines high-resolution imaging, low-light capabilities, and intelligent features, making it suitable for demanding surveillance applications.