Mimosa-A5x: P2MP Access point with SMA bulkhead adapters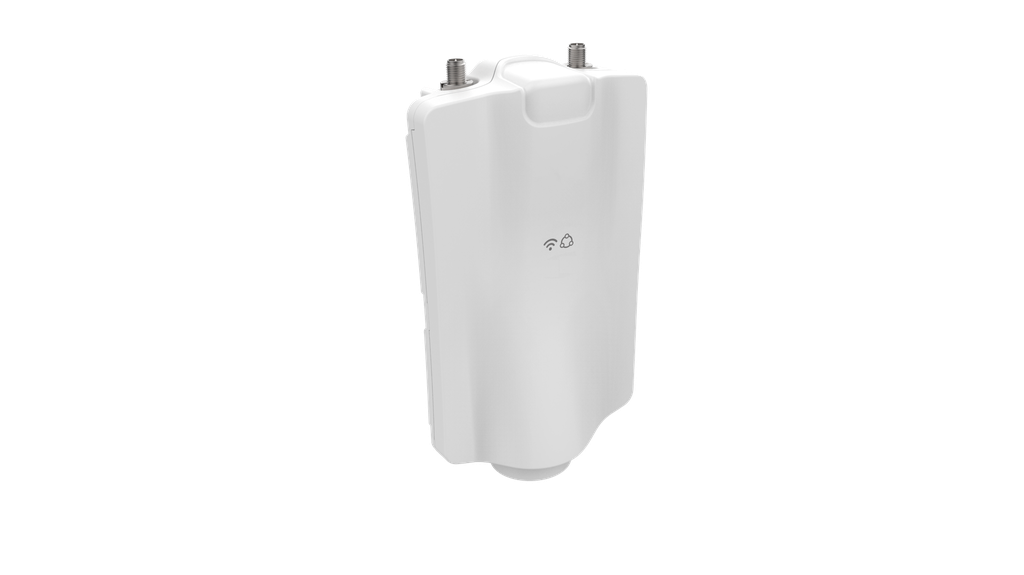 Mimosa-A5x: P2MP Access point with SMA bulkhead adapters
Experience unmatched performance and connectivity with the Mimosa A5. This 5GHz Point-to-Multipoint integrated access point is designed to deliver exceptional wireless network performance. With its advanced 4x4 MIMO technology, 14dBi quad antennas, and Omni Beam coverage, the Mimosa A5 ensures reliable connections and seamless coverage in all directions.
Unleash the Power of Unlicensed Fixed Wireless Networks with the Mimosa A5x
Introducing the Mimosa A5x: Simplify Your PTMP Network
Designed for short to long-range point-to-multipoint (PTMP) applications, the A5x is a compact and powerful solution. With its 2x2 configuration, it offers the perfect balance of performance and affordability, making it an excellent choice for expanding network coverage and achieving faster ROI.
Built to Last
The A5x features a rugged design with a die-cast aluminum metal backing, ensuring durability and protection against harsh outdoor conditions. It's engineered to withstand the elements and deliver reliable performance in any environment.
Effortless Subscriber Integration
Say goodbye to complex installations and time-consuming pre-provisioning. The A5x streamlines the subscriber integration process, allowing you to install, aim, and get your network up and running in no time. Focus on adding subscribers quickly and efficiently.
Optimal Antenna Performance
While the A5x is compatible with various 2x2 third-party antennas, the highly recommended Mimosa N5-45x2 antenna provides exceptional performance. Experience the combined benefits of sector-like ground coverage and sidelobe rejection similar to a horn antenna. Maximize your network's potential with this high-performance antenna.
Simplify your PTMP network deployment and elevate your subscriber experience with the Mimosa A5x. Enjoy the perfect balance of affordability, reliability, and ease of use.
https://mimosa.co/uploads/datasheets/Mimosa-by-Airspan-A5x-Datasheet_DS-0021-10.pdf?mtime=20210225140107